Help protect your business and people today with
Terriscope

®.

Get ahead of the news with fast-time notifications of potential and confirmed terrorist attacks across Europe, Australia, New Zealand and North America.
Terriscope® monitors and sends fast-time alerts and initial incident details to subscribed professionals within minutes.
We monitor and start reporting on all confirmed or potential terrorist incidents from across the United Kingdom, Europe, Australia, New Zealand and North America within minutes of the event taking place to inform you ahead of the rest.
Our intel analysts identify and alert you to developing and confirmed terrorist incidents and consolidate it all into one report to help you better understand global security affairs.
Join Terriscope®
Understand the threat, maximise protection.
If you are responsible for the safety of buildings or people, are an academic or have an interest in global affairs, you already understand the difficulty of selecting important parts of multiple news feeds. Terriscope® provides you with the solution with a single, centralised and concise app.
Choose the right plan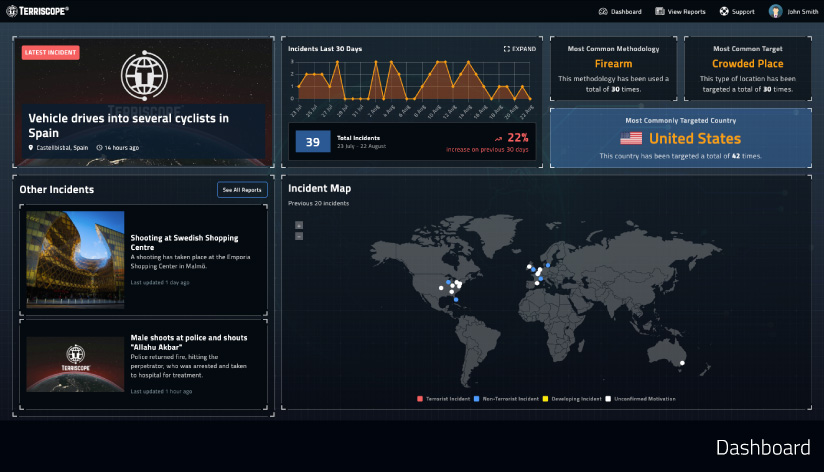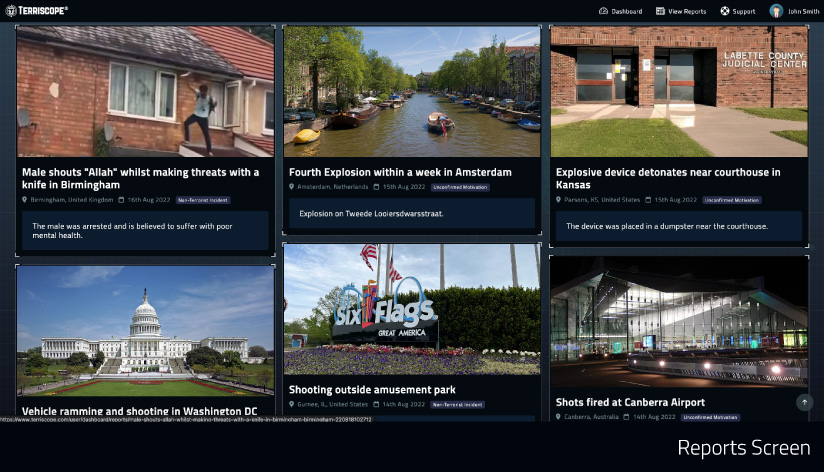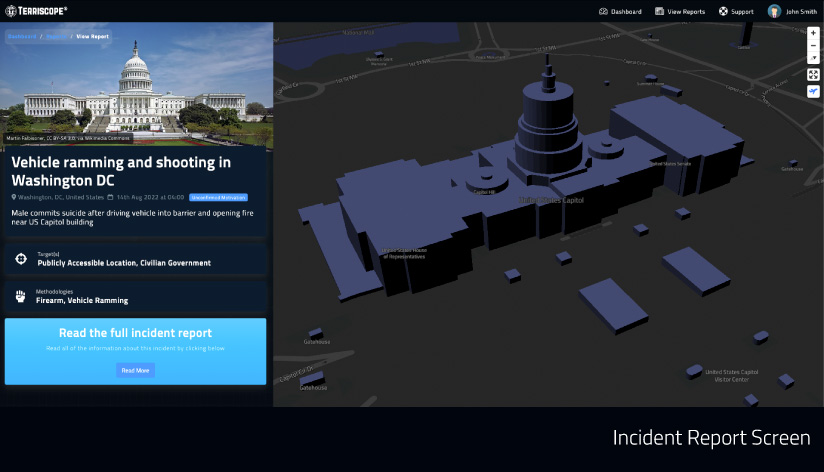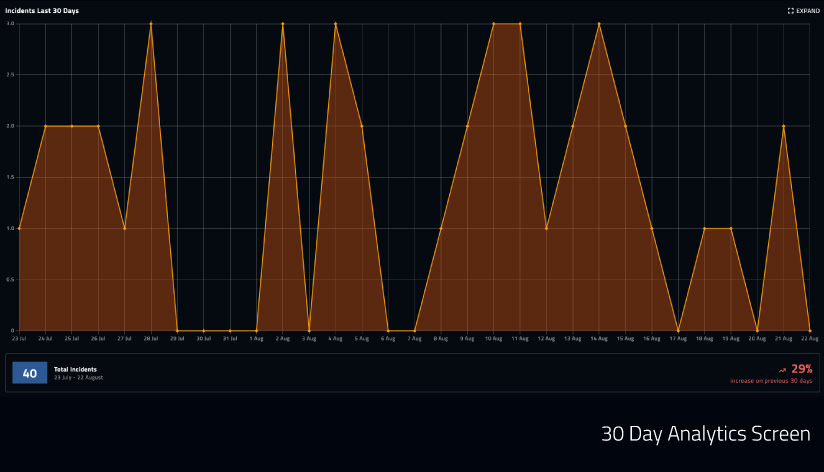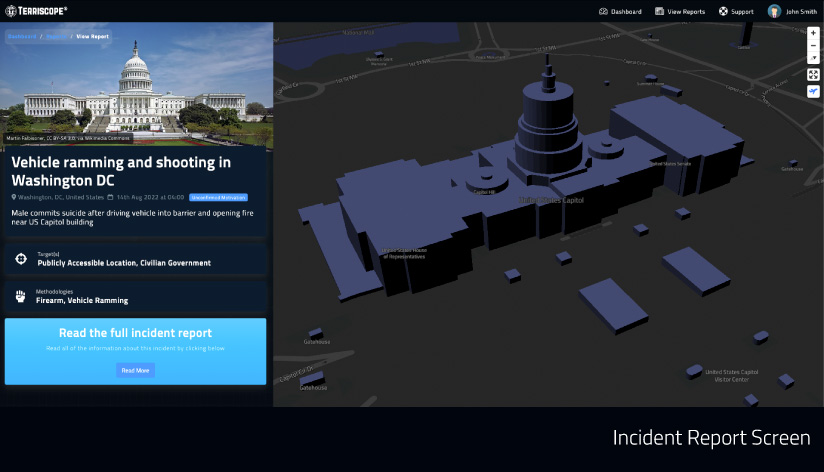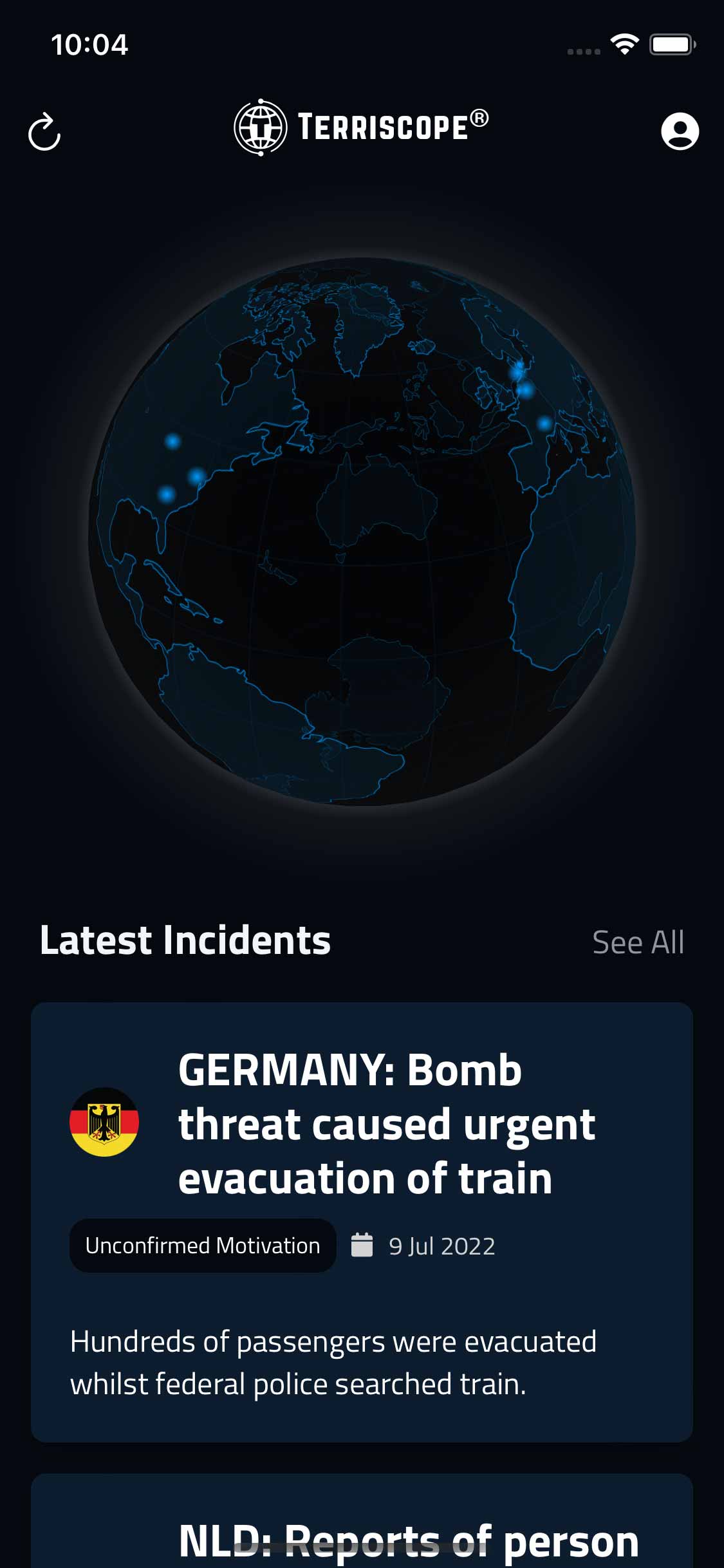 Web dashboard also included
Access the dashboard on the web and on your mobile device.
Terriscope® is available both online and on your mobile device.
Your subscription to Terriscope® grants you exclusive access to the mobile app available on both Apple and Android so you can receive fast-time notifications and information anywhere in the world.
Decide if you would like to receive notifications for developing incidents and/or incident updates along with international countries or your own home country.
Do you have
questions?
Take a quick look at some of our frequently asked questions here.
The unpredictable nature of unfolding incidents means that the underlying ideology or motivation for an attack isn't usually clear right away. We keep a close watch on all pertinent incidents that fall within the spectrum of terrorism threats, spanning the Five Eyes and European countries. These incidents are then carefully assessed and evaluated to ascertain whether they constitute confirmed or potential acts of terrorism prior to sharing this information with our users. All the information we gather comes from publicly accessible sources and can be freely distributed.
Terriscope® is for anyone with an interest or requirement to keep ahead of the ongoing terrorism threat picture from around the world. Typical users include security professionals, incident room managers, academics and anyone with a keen interest in global affairs.
The threat picture is constantly evolving. Researching and identifying relevant details from across the internet about these multiple incidents is often convoluted and time-consuming. Terriscope® consolidates a wealth of incident information for you and analyses it against previous incidents. It provides a clear and concise account of common targets, methodologies and origins on which to base your security procedures by understanding the threat and maximising protection.